The Bruins have a record of 5-3-3, just 11 games into the season. The team, decimated with injuries, is in need of some secondary scoring. One forward who has struggled ever since arriving in Beantown, is Matt Beleskey.
Beleskey Stats
Matt Beleskey was a good player for the Anaheim Ducks, but hasn't carried that with him to Boston. Beleskey played for the Ducks for seven seasons. In one of those seasons, he only played two games. During his time with the Ducks, he posted 57 goals and 55 assists, for a total of 112 points in 329 games. Not too bad if you ask me. In Beleskey's first season with the Bruins, he had a good year. He posted 15 goals, and 22 assists for 37 points in 80 games.
Since that season, it has been downhill for Beleskey. Last season, Beleskey only scored 3 goals, and 5 assists, for a total of 8 points in 49 games. This year, Beleskey has only played in 7 of the Bruins 11 games, and has failed to register a point.
Time to let him go?
Is it time for the Bruins to give up on Matt Beleskey? My answer is YES. I think the Bruins have plenty of young guys that deserve a shot with the big club. Beleskey has been given multiple opportunities to prove himself, and he can't seem to do anything offensively. The Bruins have many wingers down in Providence that deserve a chance at Beleskey's roster spot. Some of the young left wingers, who I think could take over his spot, are Jesse Gabrielle, Kenny Agostino, and Peter Cehlarik. These players are all left wingers like Beleskey, and I believe they have the potential to be better.
Bad Trades
Some bad trades have happened over the years, and are hard to wrap your head around. One trade was Reilly Smith for Jimmy Hayes. A few years ago, the Bruins traded right winger Smith to the Florida Panthers, in return for Jimmy Hayes. At first the trade looked pretty impressive. That year in Florida, Hayes had 19 goals and 16 assist for 35 points. In Boston that year, Smith had 13 goals and 27 assists for 40 points. The Bruins also got rid of Marc Savard's big contract in the trade.
It looked good at first. Like Beleskey, Hayes had a decent first year with the Bruins, scoring 13 goals and 16 helpers, for a total of 29 points through 75 games. But, like Beleskey, the year after went horribly for Hayes. He only suited up in 58 games, and scored only 2 goals and 3 assists, for a grand total of 5 points. Hayes has 4 points in 10 games, 3 goals and 1 assist, this year for the New Jersey Devils. He should easily top last years totals being that the NHL season is just beginning. I'd rather have Smith over Hayes today in a heartbeat.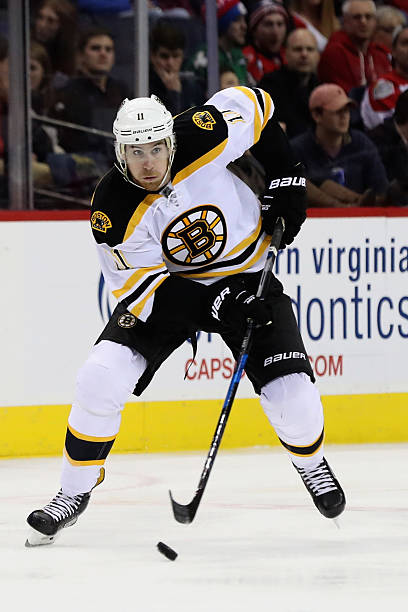 More bad Trades
Another trade that has Bruins fans shaking their heads, is Johnny Boychuk to the New York Islanders, for two second round picks and a conditional third rounder. Even though Boychuk is out of his prime now, the Bruins could have used him these past few years. Their defensive play has been shaky. Another horrible trade was  Tyler Seguin, Rich Peverley, and Ryan Button to the Dallas Stars, for Loui Eriksson, Reilly Smith, Matt Fraser, and Joe Morrow. The Bruins have absolutely nothing to show for this trade today, all the players are gone.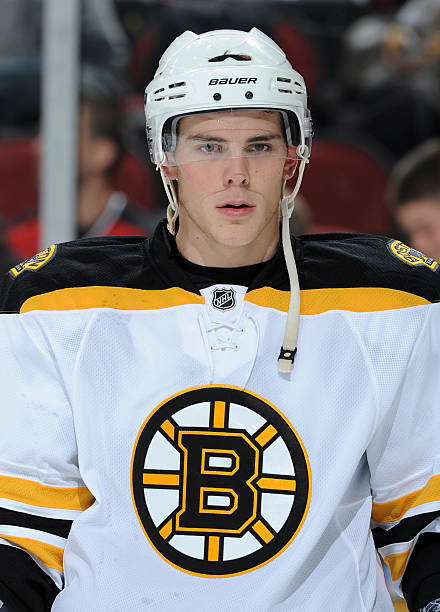 The Bruins need to stick by their prospects
Boston needs to stick with their core players, and stop making bad signings and bad trades. They have youngsters Charlie MvAvoy, Anders Bjork, Jake DeBrusk, Brandon Carlo, and David Pastrnak, who are going to be the Bruins future. With some of their core guys like Bergeron, Backes, Krejci, and Chara getting up in age, the Bruins need to keep their young players, rather than trading them off for players that are good now. The young players will develop, and win when they are ready. The management has to be patient. This team is going to be very good very soon, and will win again soon. Get ready Bruins fans! Some playoff runs are on the way!