WELCOME TO BOSTON
Today was day two of the 2018 NHL Draft, and the Bruins made some pretty decent picks. After coming out empty-handed in a "painful" first round, Boston wasted no time in selecting some new faces. With the 57th pick, the Bruins selected Sweden's Axel Andersson. Next, Jakub Lauko from the Czech Republic was selected. The Bruins' third pick is American Curtis Hall. Canadian Dustyn McFaul was selected for the 181th pick, and Russian Pavel Shen was their final pick.
SWEDEN
18 year old Axel Andersson was Bruins' first pick in the second round. At 6'0″ and 183lbs, this blue line defenseman shoots right and describes his playing style as:
"I'm a two way defenseman with some-read the game well and have a good shot and a good passer."
He spent the last two years playing for the Djurgarden Jr. team in the SuperElit. Axel is ranked 27th on the NHL scouting in Europe. This past season he had a plus 14 rating, netting six goals and 25 assists, earning  31 points in 42 games.
In 2016-2017, he had a plus seven rating with three goals and eight assists (11 points) in 29 games. Prior to that season, he played in 21 games for team Sodertalje SK J18; he had nine assists and a plus 15 rating. Andersson also recently won the bronze metal with Team Sweden in the Under 18 World Junior Championship, where he recorded two assists in seven games.
CZECH REPUBLIC
In their second pick in the third round, Boston selected 6′, 179 lbs  18 year old center Jakub Lauko. The Czech forward is ranked 20th in the NHL scouting for European skaters. A speedy and tenacious skater, Lauko likens himself to Dylan Larkin as a player. On being a Bruin:
"It's one of the biggest moments in my life so far and I really enjoyed it… I really appreciate it and really thankful to Boston organization that they drafted me."
STATS
He spent two season on the Chomutov team in the Czech Republic. This past season he had three goals and six assists in 42 games. In the playoffs, he had one goal and two assists. In the Pirati Under 16 team, Lauko had a plus-28 rating. He potted 26 goals with 35 assists for 61 points. With the 2015-2016 Under 18 team, he had a plus-seven rating with 22 points in 29th games.
In the 2017-2018 Under 18 Czech team, he had six goals and one assist for a total of seven points. In the World Junior Championship, he had one goal in six games. For the Under 18 World Junior Team, he had six points in seven games.
USA
Yale-bound Curtis Hall is the Bruins' third pick (119th overall) and is described as a big, strong center. At 6'3, 201 lbs the New Jersey Native has recently played for the Youngstown Phantoms. He is currently 60th in the NHL Scouting in North America. The young 18 year old likens his playing style after David Backes.
STATS
He registered 13 goals and 18 assists in 54 games playing in the 2017-2018 season. In the playoff games, he earned a plus three rating with three goals and three assists. In 2016-2017, he earned a plus-seven rating with seven goals and 14 assists. While skating for the Cleveland Barons Under 16 in the T1EHL (2015-2016), he netted ten goals with 24 assists.
Hall also played in the Team USA Under 18 team, where he registered three goals and on assist. And lastly, in the 2018 Under 19 World Junior A Challenge, he had one goal and an assist in five games.
CANADA
As the 181th pick, the Bruins selected defenseman Dustyn McFaul. The 17 Year old Ontario native stands at 6'2″, 188lbs and shoots left.  Awarded the OJHL First Team All Prospect, McFaul ranks 164th in the NHL Central scouting among skaters. Playing recently for the Pickering Panthers, he netted four goals, with 15 assists in 38 game played. He secured a scholarship to Clarkson University, who has one the top Division 1 hockey programs in the NCAA. His recent coach David DeMarinis had this to say:
"He's been our rock on the back-end… been playing about 26 minutes a night… [he's] poised back there. It's the fine details of his game that are really impressive."
In the OHL Cup, McFaul registered two assists in the four games he played. IN the Triple A minors, he had two goals and eight assists in the 36 games he played.
RUSSIA
At 6'1″, 183lbs, the Russian center Pavel Shen (described as a "competitive and highly skilled forward") is their final pick. The 18-year-old has spent most time the MHL for the Mamonty-Yugry team. However, he has played in the KHL for a little bit with team Yugra Khanty-Mansiysk.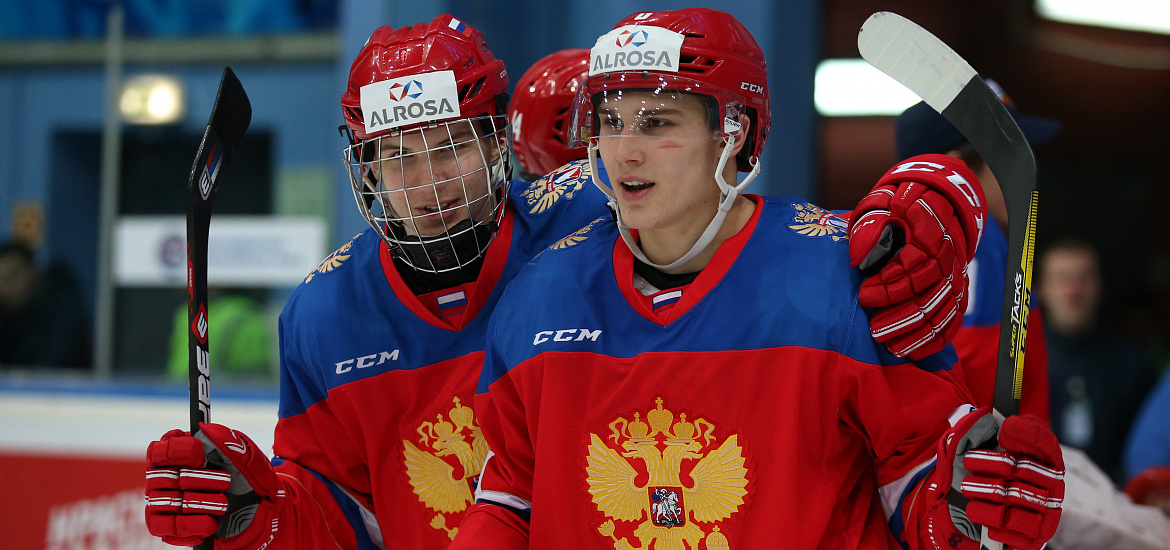 STATS
He currently ranks 32nd in the NHL Central Scouting for EU players. In the 2017-2018 season in the MHL (Molodyozhnaya Hokkeinaya Liga) he registered 12 goals, 14 assists in 29 games played, earning a plus 10 rating. For the KHL, he had two goals in 29 games. Shen also participated in the International Junior Russian Under 20 team playing three games with no goals or assists.
Playing for the Under 16 team, Shen netted 27 goals and 18 assists in the 35 games he played. He also had some nice numbers for the Under 17 team; in the 28 games played, he had ten goals with eight assists.
FINAL THOUGHTS
Bruins GM Don Sweeney made some nice moves in this year's draft. Securing these young players will only add depth to the Bruins Roster. Hopefully, we'll see some of the speed these players offer in the NHL real soon.