With Graham Gano possibly suffering a leg injury, the Carolina Panthers signed Kicker Roberto Aguayo to the practice squad. The initial reaction: "This could be great, he was outstanding in college!" However, upon returning to reality, let's remember he has been cut by both the Tampa Bay Buccaneers and Chicago Bears. Is the time now or never for Aguayo in Carolina?
Aguayo Could Return to College Form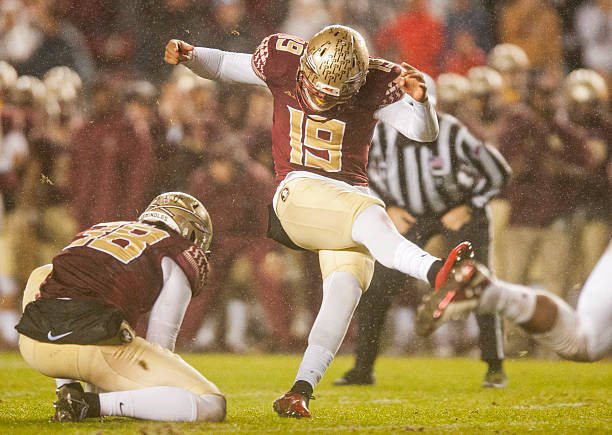 During a three year stint with Florida State University, Aguayo put up impressive numbers. He had a total of 405 points on 198 extra points and 69 field goals for the Seminoles. When Aguayo decided to enter the 2016 NFL Draft, most expected a late round selection.
The Buccaneers made the decision to use their second round pick on Aguayo. Although he had impressive college stats, most saw this pick as questionable at best. After eventually being cut by the Buccaneers and Bears during the 2017 season, he now belongs to Carolina. If he could return to his godly college ways, the Panthers just might have found a steal.
Evaluating Aguayo in the NFL Thus Far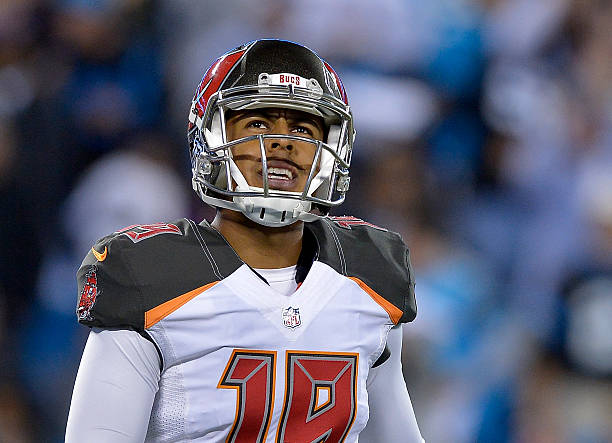 In 2016, Roberto Aguayo's kicking stats were rather ugly. Although he went a solid 32 for 34 on extra points, his field goal numbers were quite the opposite. From a distance longer than 39 yards, he made four out of 11 field goals. In other words, when looking for a clutch kicker for the team, this is clearly not the guy.
On the other hand, the majority of Gano's kicks in 2017 have come from 39 yards or less. Out of 17 field goals attempted this season, only five have come from 40 yards or farther. This shows that Carolina has the ability to drive down the field, but is unable to finish drives with touchdowns.
Overall Grade for Carolina Signing Aguayo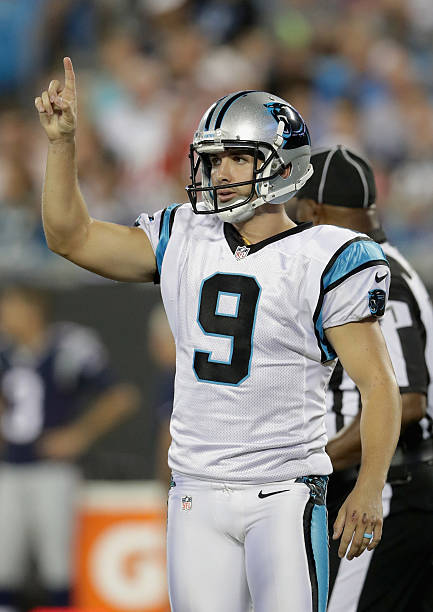 After considering what he did in college, the NFL, and the contract which he signed with Carolina, I give this move a B. Before you wonder, "How could he rate this so high after trashing his NFL career!?," hear me out.
The Panthers signed Aguayo to the practice squad. His contract is not very expensive, and he is not currently the primary kicker. Carolina's current kicker, Gano, is thought to be suffering a leg injury, and may need to take some time off. This window of time could provide a test run for Aguayo with the Panthers, and prove if he has any NFL value.