The Next Wes Welker?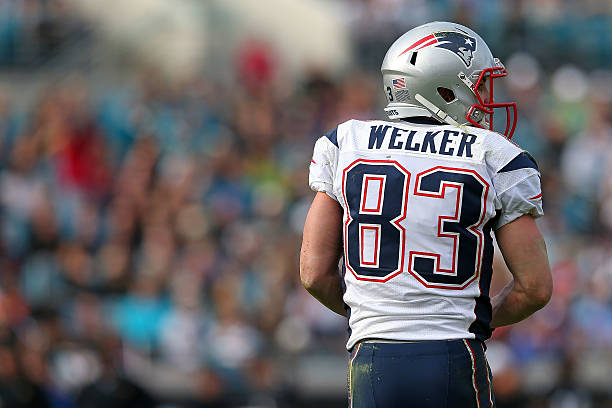 When the New England Patriots signed Danny Amendola in 2013, fans were ready to call him Wes Welker 2.0. This opinion quickly shifted from Amendola to Julian Edelman. Edelman put up more than 100 receptions and 1,000 yards that same year.
Amendola put up solid numbers in his first season with the Pats (54 receptions for 633 yards), but for most of his Patriots tenure, his production has mediocre when compared to Edelman.
The 2017 season has provided different circumstances (Edelman out for season with torn ACL, Gronk on and off injuries), and Amendola is flourishing, becoming the player that fans were hoping he would be. He is the most experienced player in the wide receiver group for the Patriots this year. Quarterback Tom Brady is beginning to show trust in Dola as a top option in the passing game.
Can't Cover Amendola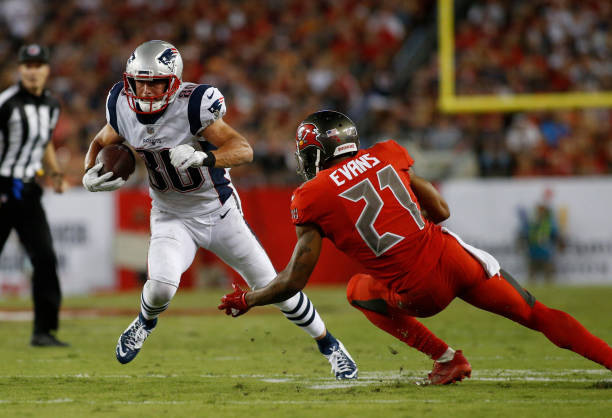 Brady is calling Dola "uncoverable" this season, adding "he's just been so great for us this year." This trust has been shown during the early part of the 2017 season, with Amendola already matching the number of receptions from the previous year (23 receptions total in 2016).
Second year Patriots receiver, Chris Hogan, has been Brady's go-to option in the end zone. Dola has made some huge plays down the stretch when needed most. On 3rd and 18, Amendola caught a pass to set up the game winner against the Houston Texans in Week 3. A pass from Brady to receiver Brandin Cooks, in the endzone, sealed the victory.
Currently, Amendola is on pace for 854 yards this season. This would surpass his previous season high of 689 (2010) by nearly 200 yards. His efficiency has been key, he has 23 receptions on 27 targets. Opposing teams usually place a linebacker on him, while they put their defensive backs on Hogan and Cooks. This leads to many match up problems that have been key to Dola's efficiency thus far.
Next Man Up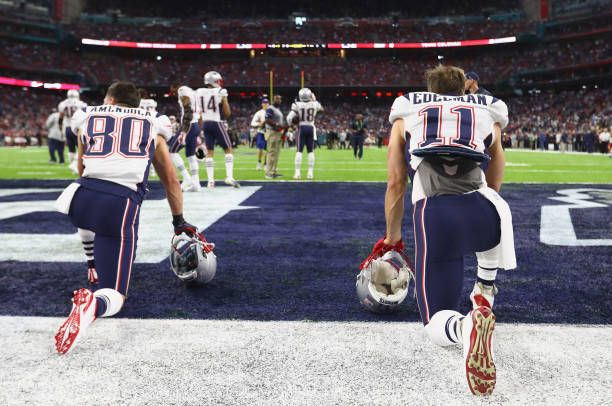 It is safe to say that Edelman's sudden rise to stardom was unexpected in the 2013 season. His production has been consistently high as the number one receiving option for Brady. Sadly, his preseason injury will keep him on the sidelines for the entirety of 2017.
In his absence, Amendola is becoming the reliable option that Brady needs to be successful at 40 years old. Brady is currently on pace for his best season of his career in terms of yards. Danny Amendola has been a key factor, along with Hogan, Cooks, and Gronkowski.
Most expected Cooks and Gronk to perform at a high level. Few expected what they have seen from Dola. His emergence as Brady's go-to option has been exciting for fans to witness each game this season. If he continues to perform this well, the Patriots offense will be very dangerous down the stretch.
Do Your Job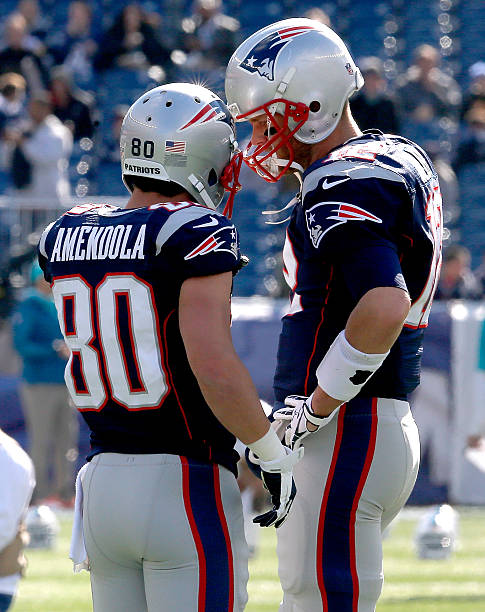 Amendola has gone under the radar since signing with New England. He is quickly emerging into a receiver Brady can look to in the clutch. Brady has connected with Amendola in clutch situations before (both Super Bowl XLIX and LI featured a clutch touchdown from Amendola), and is now connecting with him in the regular season as well.
Whileans dearly miss Edelman, and hope for a speedy recovery from the ACL injury, Amendola is doing his best to fill the void in the offense. The Week 1 Loss to the Kansas City Chiefs showed a lack of trust between Brady and his receivers. As the season has progressed, Brady has developed a strong rapport with Amendola, and the offense has clicked.
Dola started out the season being considered a third or fourth option in the passing game. Now, opposing defenses will need to key in on Brady's most trusted option of 2017. If Brady's mentions of Dola being "uncoverable" are true, defenses will struggle heavily trying to stop him.