After Tuesday's NFL trade deadline, Panthers fans, and players, are currently in shock. Carolina dealt Wide Receiver Kelvin Benjamin to the Buffalo Bills, for virtually nothing (3rd and 7th round pick). There is almost no way this trade looks good for the Panthers, these are some reasons why.
Benjamin was a first round pick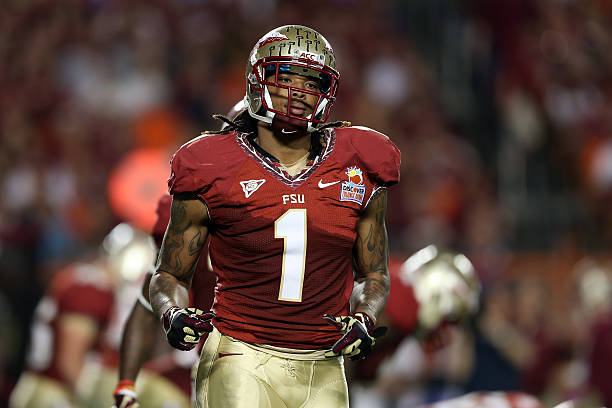 In 2014, Carolina selected Benjamin with the 28th pick, in the first round. He was fresh off of winning the NCAA Championship in 2013, at Florida State University. At 6'5", Benjamin was the tall, primary receiver Carolina needed. His impact on the team was showing great chemistry with Quarterback Cam Newton. As a rookie, Benjamin posted 1,008 yards, and nine touchdowns.
Although his production has been decreasing over the years, due to injury, he was clearly Cam's number one receiving option at wide receiver. Without Benjamin, the Panthers won a franchise best 15 games in 2015. Cam was missing Benjamin, as the Panthers only put up 10 points on the Denver Broncos in the loss.
Unless the Panthers see some hidden talent in the upcoming 2018 NFL Draft, a 3rd and 7th round pick seems like a loss. Carolina now has very little depth at the receiver position without Benjamin. They will have to get creative to score the football. If it was not already obvious that Cam was struggling in 2017, it's hard to imagine he will be able to hide it without Benjamin.
Carolina is not in a rebuilding stage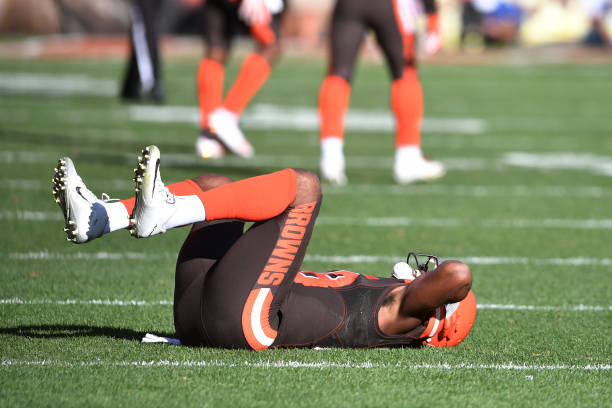 Halfway through the 2017 NFL season, the Panthers hold a 5-3 record. This is not a Cleveland Browns situation, where they remain without a win on the season. They currently stand a half game behind the New Orleans Saints for first place in their division (NFC South). Carolina has a very good chance of making the playoffs, and will not receive a high first round pick.
The loss of Benjamin will put pressure on the offense to find new ways to score to remain competitive. If Carolina fails to make the playoffs, they will likely end up with a mid-first round pick which is never ideal. You do not usually see a team trade away one of their best players when they are not rebuilding. It is very hard to imagine why Carolina thought it was a good idea to trade away Benjamin for some draft picks that hold little value.
Benjamin trade upsets Carolina's players
If it was not evident that myself, and most of the Carolina fan base are upset over this trade, take a look at the players. Various teammates of Benjamin have been expressing their thoughts on the trade via Twitter. This is the reaction of several Panthers players:
Damn.

— Trai Turner (@trai_turner) October 31, 2017
Benjamin's absence will likely disrupt team chemistry between the players and ownership. Cam no longer has his top option, which is never a recipe for success. If Carolina is able to come out on top of their division, I will be surprised.  We'll see how the
Panthers play this week against the Atlanta Falcons
without Benjamin.  Meanwhile, the Bills are even more competitive, and New England better be ready to defend the AFC East crown.