Week four —  back again to give you a little more fantasy support, if you need it 🙂 Iim going to focus on WR2/Flex 1st then TEs and Defenses. PPR leagues apply and I am not advising you to play obvious fantasy studs like Julio, Antonio, Kelce or Gronk.
WR2/Flex
: Danny Amendola- Amendola is Brady's slot guy, back from a concussion in week one that kept him out week two and limited him in week three as a precaution. With Cooks and Gronk tearing it up, look for Amendola as Brady's go-to guy. Need I mention he is #12's most tenured WR.
: Mohamed Sanu- Atlanta goes up against Buffalo this weekend and they give up the 17th most fantasy points to WRs. Julio draws the double teams and stopping Freeman should open up a huge day for Sanu.
: Brandon Coleman- With Sneed back from suspension and Thomas drawing double teams, Coleman will draw a lot of 1-on-1 coverage. Brees looked comfortable targeting him against New England. Last week he found the end zone again. Flex him in deeper leagues.
: JJ Nelson- Nelson might be the hottest fantasy commodity right now. Palmer has keyed on to him like a heat seeking missile. He has been their best and most productive player and without a running game now, Palmer will throw 40 times a game. San Fran gives up the 15th most fantasy points to WRs
: DeVante Parker- A risk, but Cutler targets him consistently as the Dolphins deep threat and long yardage guy. They play the Saints and they are the cure for any offense. RB Jay Ajayi is questionable this week, and the Dolphins may have to air it out.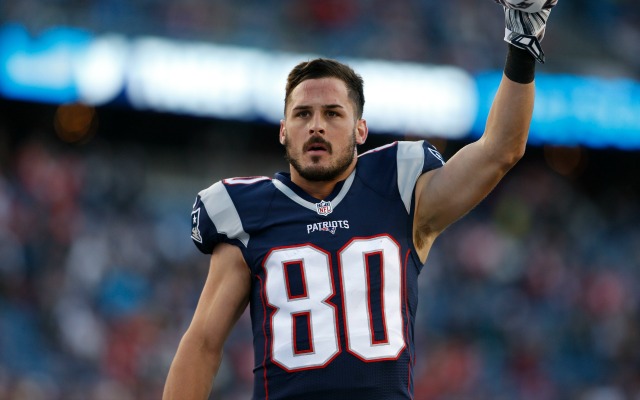 Time for TEs
: Hunter Henry- He has a big body and the stands as heir apparent to Antonio Gates. He had a slow start in week one but had a great game in week two. It seems as though the Chargers enjoy playing from behind. This benefits Henry.
: Coby Fleener- Fleener has quickly become Brees' go-to red zone guy.  He was decent with Luck,  but now that he and Brees have gotten in sync, he has incredible value and will get linebacker  coverage when they roll into Miami on Sunday.
: Evan Engram- I know this is questionable because the Giants offense is pathetic.  They play the Buccaneers who just got thrashed. A healthier Beckam will only open things up for Engram who had five catches for 45 yards last week. 
Ben Watson- Yes, that Ben Watson who we remember chasing Champ Bailey down years ago. He is still in the league, healthy and available. I just picked him up. He had a great week two, and Flacco targets him a lot. He got a late TD in London last week and that is the key.
Big D's
Defenses… I'm only going to do three of these because five is just too many 🙂
: Seattle- After an awful display last week, the Seahawks will bounce back vs the Colts in a big way. The key will be score often and force Jacoby Brissette to throw it.
: Jacksonville- The Jags sport one of the top-scoring defenses in the league. Calais Campbell has had a resurgence and it has been contagious. The anemic Jets offense looks to down Matt Forte.
: New England- After an awful week one, they played better in week two. Hightower should be back, and there seems to be a glimpse of pass rush now. They are playing a very vanilla Carolina team that may be without Kelvin Benjamin. Cam Newton is not the player he was two years ago and he will struggle vs an improving team defense.
Good luck in week three, and may the fantasy gods be kind to you in all of your match ups and if they aren't, there is always next week 🙂
Yours truly,
BostonBongo