One year ago was the debut of the MLB's new promotion called "Players' Weekend." It's a weekend where players can show their personalities off and put whatever nickname they want on the back of their jersey. The jerseys are different too, and consist of two of the team colors. The Red Sox have dark blue for the torso but red for the arms. I honestly think the jerseys are pretty nice and the overall idea of the Players Weekend is a very cool one. With that said, I want these jerseys cut up, burned, and to never be used ever again.
These Darn Jerseys, Man.
For the first Players' Weekend last year, the Red Sox got swept by the Orioles at home. A year later the Red Sox went into this Players' Weekend looking strong. This team has the best record in baseball and had just come off of taking two straight games from Cleveland after dropping the first two. David Price just had one of the best starts of his career to continue his redemption tour. They were going into a series against the Rays, at the good ol' Trop. Things were looking up this time around. It didn't go well.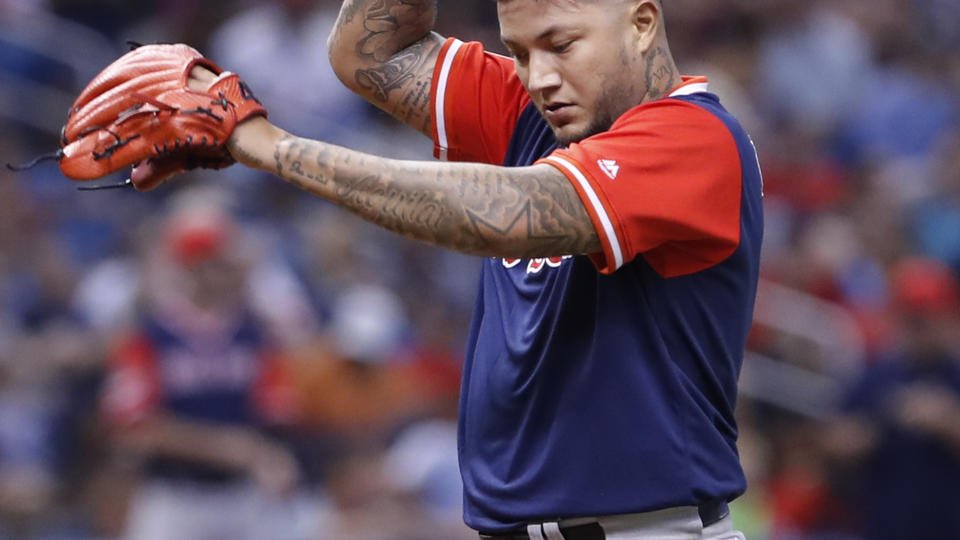 The Series
The first game of this series was Hector Velazguez vs the Rays bullpen. Velazguez absolutely wet the bed by giving up eight earned runs on nine hits in 2.2 innings. The offense didn't help much either and would only score three runs. That would end up being an occurring theme in this series.
Game 2 saw Rick Porcello take the mound. He went five strong innings, giving up three runs on six hits while striking out eight. The offense for the second day in a row didn't show up, scoring only once. They would go into Sunday looking to avoid getting swept for the first time all year.
It wouldn't happen. It would only just get uglier. Nathan Eovaldi certainly wasn't sharp on Sunday afternoon, but he definitely didn't have much luck on his side. Everything was just going the Rays' way all weekend and would only continue to keep doing so on Sunday. The Rays just wouldn't stop scoring. As far as the Red Sox offense goes? You guessed it! They did nothing. Scoring only one run they would lose the finale 9-1 and get swept for the first time all year. This was also the first time they lost a series since the June 29-July 1 series in New York. They went 10-0-4 in their previous 14 series until this weekend.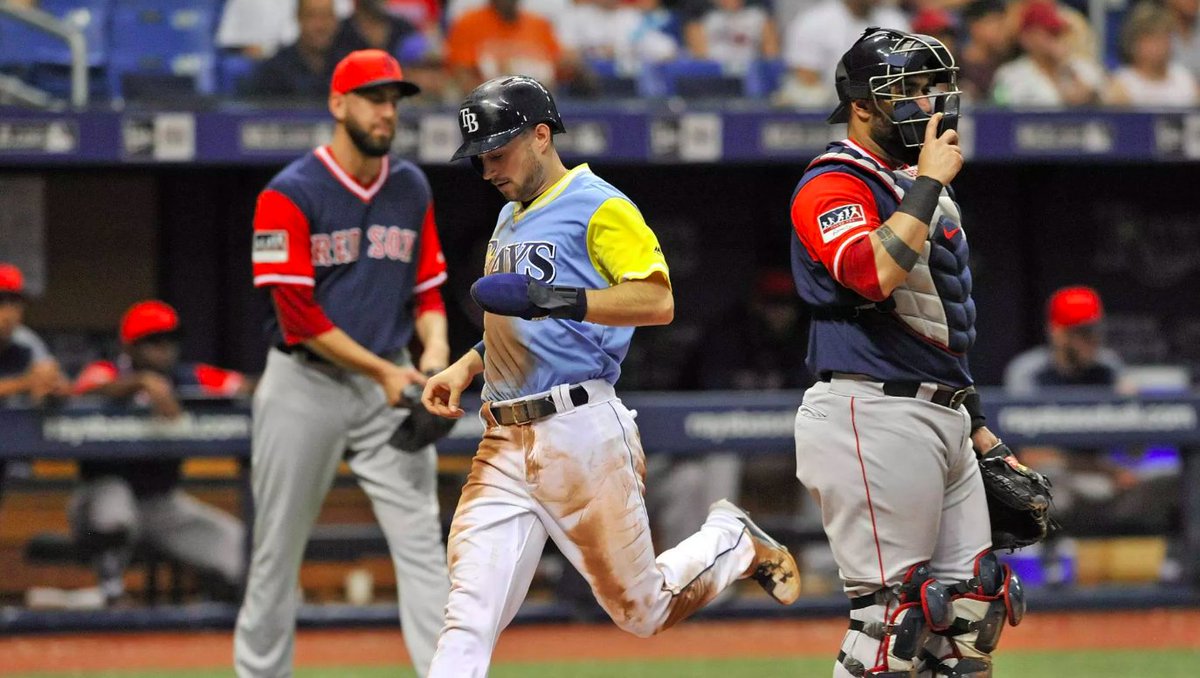 The Players' Weekend Curse
Although this is all because of Players' Weekend, you have to give credit to the Rays. Ever since starting out the season 4-13, They have played 16 games over .500 ever since. Their philosophy of the opener, not having a classic starting rotation has seemed to be working. It's a good thing this was the final time this season the Red Sox have to play the Rays. They are a very young, loose, and pesky team that can be very dangerous as soon as next year.
But those darn jerseys. Players' Weekend is cursed. The Red Sox just can't win on this certain weekend. Its incredible. It's like they put on these jerseys and they're a totally different team. They've been outscored overall 45-7 on Players' Weekend. Guys like Mookie Betts go 1-8, the pitching is abnormally bad, nobody is the same. It's just ugly all around. At this point they just have to tip their hat and call Players' Weekend their daddy.