"Keep Pounding," a phrase all Carolina Panthers fans say when cheering on their hometown team. This phrase has been shouted quite often in the early going of 2017. Carolina currently holds a 4-2 record (1st in NFC South), and do not appear to be slowing down. Here are some reasons for the Panthers early success.  A few may surprise you.
On the Road Again, Winning away from Carolina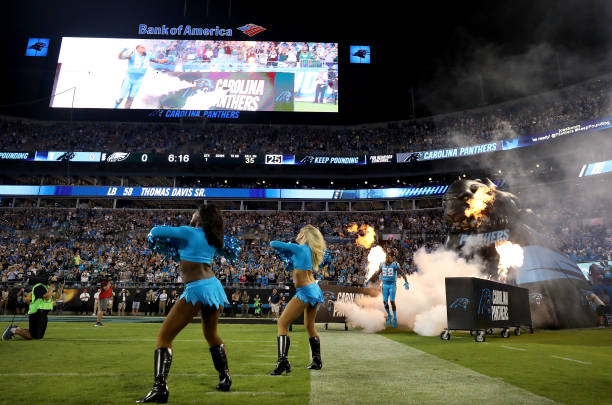 Playing on the road has benefited the Panthers heavily thus far this season. They are currently 3-0 playing away from Bank of America Stadium in Charlotte, North Carolina. The San Francisco 49ers, New England Patriots, and Detroit Lions have fallen victim to Carolina's road success.  
As of right now, the Panthers average just under 28 points per game on the road. This number looks much better than the 15 points they average at home. Most teams in the NFL find their success on their home field, but the Panthers have flipped the script this year. Although this has been key in the early going, Carolina will look to improve their home record (1-2) in the second half of the season.
Where is SuperCam?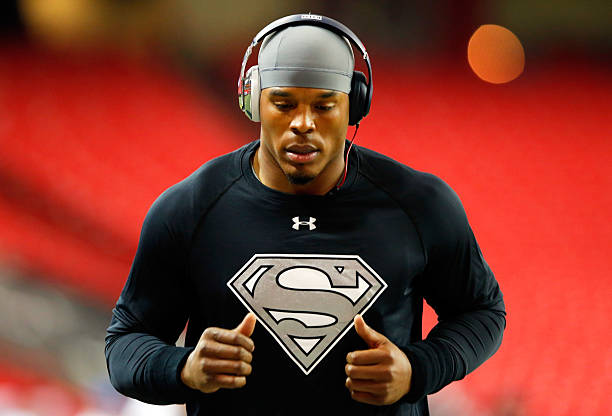 Quarterback Cam Newton has been under-performing early on in the 2017 season. Luckily, this has not affected the team too much. Carolina very well could be undefeated right now if Newton improved his efficiency. In their two losses, he has one passing touchdown, two rushing, and six interceptions along with an ugly 57% completion percentage.
If Newton's play picks up in the second half of the season, more dabs and Superman poses could be on the horizon. The defense has been able to pick up his slack thus far holding opponents to 20 points per game. As the quarterback, he will need to lead this team if they want to be competitive come playoffs in January.
Young Guns Making Noise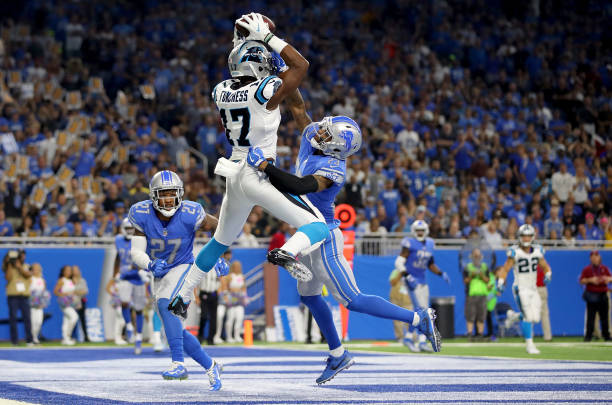 The emergence of wide receiver Devin Funchess and Running Back Christian McCaffrey has been fun to witness. Funchess, in his third season, leads the Panthers receivers with three touchdowns so far.   He is a 6'4", 225 pound receiver with elite speed and jumping ability. Some of his catches this year have left fans with their jaws on the floor. Carolina very much needed Funchess to breakout this season and that is exactly what he has done.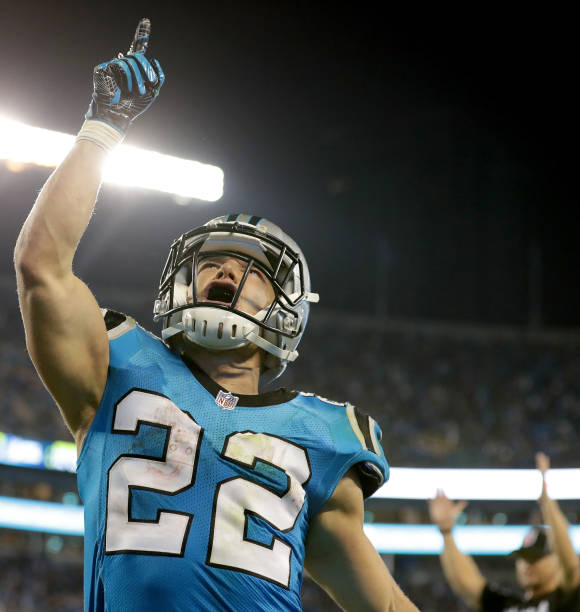 When the Panthers drafted Run CMC out of Stanford with the eighth overall pick in the draft, fans immediately set high expectations. Although Jonathan Stewart has been solid in the backfield in the past, Carolina was ready for a new weapon.
Christian McCaffrey has great catching and running abilities which make him a dual threat back like Dion Lewis or James White. So far, CMC has posted 397 all-purpose yards and two receptions touchdowns. For a rookie, his effective production is a positive sign of things to come in the Panthers future.
Closing Thoughts
Through the first six games of 2017, Carolina has enjoyed early success. Their record puts them up with the likes of New England, the Kansas City Chiefs, among others. If Cam Newton can return to his Superman ways, watch out for this team in the second half of 2017.
Funchess and McCaffrey have proven to be solid youngsters for the Panthers and their production has been key. What the team has been able to do on the road has been a pleasant surprise. Carolina must tighten up their play in Charlotte if they want to continue their early success.