Alas, Patriots Nation rejoice! Football returns tomorrow as the great Tom Brady and the New England Patriots take on the up-and-coming Deshaun Watson and the Houston Texans who they beat last year in a close game. Here are several matchups to keep an eye out for as the game progresses.
DeAndre Hopkins versus Stephon Gilmore
This is essentially the matchup of the game. DeAndre Hopkins is easily one of the league's best receivers with the athletic ability to make any throw catchable. He still had a 1300+ receiving season with the likes of Tom Savage and T.J. Yates at quarterback for most of the year.
Deshaun Watson was having a field day with the Patriots' secondary last year. The key to stopping Watson is to shut down his most reliable target and make him force it to others. Think of it this way: whenever Hopkins is the primary read in a play (which is a lot) and he's covered, it will take longer for the pass to occur and thus giving more time for pressure to come in or players to reposition themselves.
Enter Stephon Gilmore, who is easily the best cornerback on the roster. He needs to play very physical and aggressive to contain Nuk as he describes in the interview below. This is a very important test for Gilmore and the New England secondary down below. Do they have what it takes?
J.J. Watt versus Marcus Cannon
J.J. Watt is an elite player when healthy. Marcus Cannon is an elite player when healthy.  Both are coming off injuries. This will be exciting to see if Watt can power and finesse his way to sack Brady or can the developed Cannon hold his ground.
The rehiring of Dante Scarnecchia, the Patriots' legendary offensive line coach, had done wonders with Cannon. In 2015, Cannon was beaten time and time again by Von Miller in the AFC Championship. When Scarnecchia returned, his coaching skills elevated Cannon's game (along with the rest of the line). In 2016, he had only allowed 27 pressures and played in 99.3 percent of the snaps. Cannon looks to return to this form in 2018 but has a tough challenge in the former DPOY.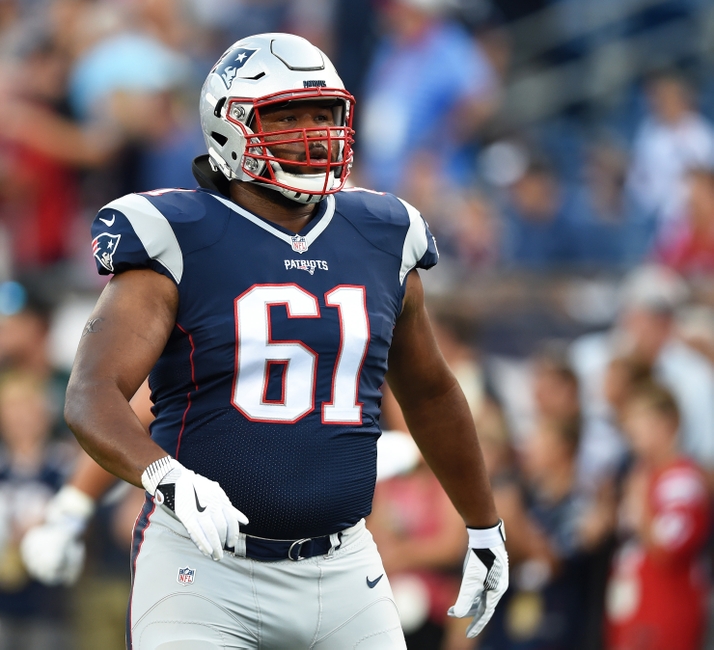 Rob Gronkowski versus Tyrann Mathieu/Aaron Colvin
The task of stopping Gronk plagues the minds of every team New England faces. Houston will most likely use the free agent signings of Mathieu and Colvin to cover him along with most likely a linebacker. Whatever linebacker who covers Gronk isn't the concern at all.  Gronk can beat out most linebackers just with his route-running skills and athleticism.
Houston, if they want to slow down the New England offense, must try to do what the Chiefs did with Eric Berry last year. Only when Gronk lines up in the slot is when Colvin will cover him (as Evan Lazar had pointed out earlier yesterday).
This matchup with New England as a whole will be hard on the Texans secondary as a whole. Brady always finds a way to work with what he has, and that will always be dangerous.