ARE YOU READY FOR SOME FOOTBALL?! These are the words that Patriots fans and football fans around the world long to hear every off-season leading up to week 1. The Patriots are coming off a super-bowl championship and a historic comeback against the Atlanta Falcons and are looking to repeat with an even better roster coming into this season.
With some major additions to this team such as Cooks, Ealy, Burkhead, and Gilmore, and the return of Malcolm Butler and Dont'a Hightower, this season has the potential to be a very special one. Being a HUGE Patriots fan I am looking forward to seeing what this roster can do and believe it could be an undefeated type of team. The current team looks like it could do what the 2007 team couldn't, and that is to win the one last game, the biggest game of the year, the SUPER BOWL!
Lets take a look at each game week by week and I will give my predictions and outlook for each game:
Week 1 – Chiefs @ Patriots
For a week one match-up to start the season this will be a good challenge to see what this Patriots team is about this season. The Chiefs always seem to play the Patriots tough whether it is on the road or at home and its largely in part to the coaching style of Andy Reid.
I personally think Alex Smith is no more than a system quarterback and is basically an average QB at best who does not throw a lot of touchdowns to his WR group. If the Patriots can shut down TE Travis Kelce then I think the defense and the offense will work together and make this game a one sided affair with the Pats secondary completely shutting the Chiefs down.
Prediction: Patriots 31 / Chiefs 13
Week 2 – Patriots @ Saints 
Week two features another exciting early season match-up that should test the Patriots on the road right away. With the addition of Adrian Peterson and a strong offense lead by Drew Brees and stud second year wide out Michael Thomas, the Saints offense should look to challenge the Patriots early on specifically trying to get the passing game opened up by a strong run game lead by AP.
Also in this match-up we see a return to New Orleans for ex-Saint wide receiver Brandin Cooks. Patriot fans get ready because Cooks can FLAT OUT BALL and is a burner down the side lines with a great set of hands and a HIGH FOOTBALL IQ. It will be fun all the way around to see how Cooks does in his first game back to NOLA. The Saints defense does not scare me one bit and I think Brady and the boys will look to mix the run game in but rely heavy on the passing game in this one.
Prediction: Patriots 24 / Saints 17
Week 3 – Texans @ Patriots 
Another good match-up here between a good Texans defense featuring big names like Cushing, Clowney, and Watt who will look to keep pressure on Brady all game and make him uncomfortable in the pocket. For me this game could be a BLOW OUT pending the offensive line play and the protection of TB12.
On the other side of the ball the Texans don't do much to scare me other than making sure Hopkins and Lamar Miller are contained. I think this will be a one sided game in favor of the Pats especially playing in the House the Kraft built.
Prediction: Patriots 27 / Texans 10
Week 4 – Panthers @ Patriots 
One of the more intriguing match-ups to me on the schedule is when Cam and the Panthers come in to town. Anytime Cam Newton takes the field something special can / will happen but unfortunately for Cam he does not have much help on offense outside of Greg Olsen, Jonathan Stewart, and Kelvin Benjamin. On the defensive side of the ball you cant miss one of the best linebackers in the game in BC product, Luke Kuechly.
Again, this is another team where the defense shouldn't change the Pats game-plan or worry them too much. Look for guys like Brady, Cooks, Edelman, and Gronkowski to have big games in this one. Also, look for Kony Ealy to have a good impact on the defensive side of the ball against his old team….. Pats win another one at home.
Prediction: Patriots 27 / Panthers 17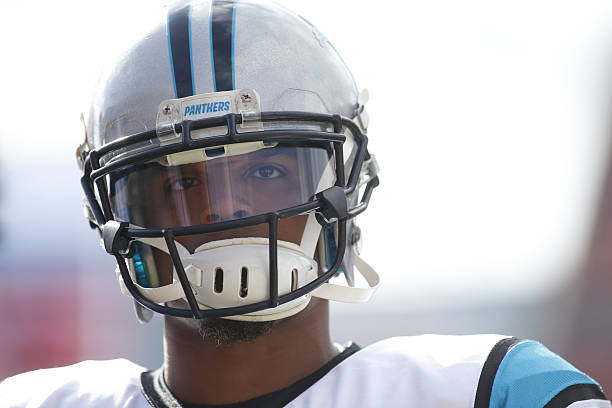 Week 5 – Patriots @ Buccaneers 
This one should be a no-brainer for the Pats and all 3 phases of the ball should fire on all cylinders. The only thing that could worry me in this game is the Buc's young offense featured by stud QB Jameis Winston, star WR Mike Evans, another good WR in Da'sean Jackson, and RB Doug Martin (who is sketchy to say the least).
The Pats offense should have its way in this both on the ground and in the air. I look for Tommy to come out and have a MONSTER game in the sunshine state and blow the Buc's out of the water.
Prediction: Pats 31 / Buc's 20
Week 6 Patriots @ Jets (LOL)
There is not much more I can say about this Jets team besides LOL. This is a team who has a starting QB that was kicked out of practice for not properly breaking the huddle. Quite frankly Julian Edelman could play QB this week and we would still win hands down. This prediction is a quick one.
Prediction: Pats 24 / Jets 3 
J-E-T-S / SUCK SUCK SUCK!
Eeek 7 – Falcons @ Patriots (The Re-match)
This is the game all football fans want to see, a re-match of the super-bowl. Yes, the same super-bowl  match up and saw the Falcons blow a 28-3 lead against TB12 and the Patriots with 2:08 remaining in the 3rd quarter. This game is going to be tough, dirty, hard fought, and gritty. Buckle up football fans, this is what is all about.
On the Falcons side not much has changed besides guys like Matt Ryan, Devonta Freeman, and Julio changes out for revenge and blood. The Falcons are stacked in all 3 phases of the game and make for one of the two most difficult match-ups the Patriots will have this season (the other being the Raiders).
With this game being a home game and a re-match of the Super Bowl, expect there to be fireworks coming from Tommy and the boys. I believe this will be a high scoring game that eventually turns away from the run and ends up in the air with bomb after bomb coming from both teams.
The match-up to watch is this game is going to be whichever corner covers Julio Jones. To me the best bet to cover him is the taller corner in Gilmore, but come on….is there really any stopping Julio Jones? As the late, great Stewart Scott use to say, "You cant stop him, you can only hope to contain him.".
Prediction: Patriots 28 / Falcons 24
#NeverForget ….. LETS GOOOOOO!!!!!!
Week 8 – Chargers @ Patriots
The match-ups with the Chargers always seem to be fun due to the intensity level a guy like Philip Rivers can bring to a game. For me this game is an easy one to predict as the Patriots offense should beat up on a weaker defense lead by stud defensive end Joey Bosa.
The Chargers come with some good offensive fire power in the form of Rivers, Melvin Gordon, Keenan Allen, Travis Benjamin, Hunter Henry, and the ageless wonder Antonio Gates. If the Patriots can limit a good running back in Gordon in this game then I think the Patriots linebackers and secondary can handle the passing attack of the Chargers which will lead to the Patriots offense scoring a bunch against their defense especially in a home game.
Prediction: Patriots 35 / Chargers 17
Week 9 – BYE WEEK (PATRIOTS STILL SOMEHOW WIN LOL)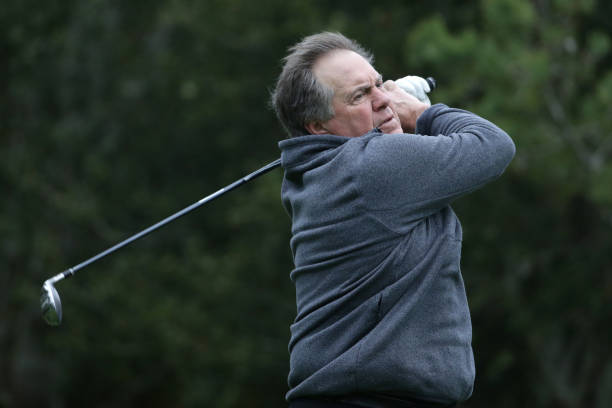 Week 10 – Patriots @ Broncos 
Typically this is a BIG time match-up between two teams who CLEARLY dislike one another but with Peyton gone it just doesn't have the same type of feel to it. Luckily for football fans there still is the threat that is the Broncos defense.
The Broncos have two good cornerbacks in Chris Harris, and Aqib Talib (formerly of the Patriots) and also have one of the dirtiest players in their secondary in T.J. Ward who can also flat out ball at his position. Besides the secondary there are a few other keys players that will be looking to plant Brady on his backside and those two guys are Von Miller and Brandon Marshall.
Personally for me if the Patriots O-Line can limit the attack on Brady and keep him upright then I think the Patriots can do damage in the running game which will open up the skies for TB12 to throw some bombs in this one. As far as the Bronco's offense they have two good WR's in Emmanuel Sanders and Demaryius Thomas but we also possess what could be the best secondary in the league which I don't think will have any problem locking them down.
Lets also not forget the Broncos don't have the best guy leading the charge in Trevor Siemian, or Paxton Lynch. Look for the Patriots to blitz and blitz a lot in this one. The run game will also need to step up as a former stud RB is in the backfield for the Broncos in the form of Jamaal Charles teaming with an always dangerous C.J. Anderson.
Prediction: Patriots 21 / Broncos 17
Week 11 – Patriots @ Raiders (IN MEXICO)
This game should be one of the more exciting games in the league all year long. Not only do we have a young, stacked, beast-mode lead Raiders team going against The Goat and his crew but there is always the treat of some cartel activity in Mexico!
All jokes aside this will be the toughest match-up for the Patriots besides the match-up against the Falcons. Not only are the Raiders young and lead by a great QB in Derek Carr but they have fire power on offense in Marshawn Lynch, Michael Crabtree, and Amari Cooper. On the defensive side of the ball there is Khalil Mack (Best LB in football), Jealni Jenkins, Bruce Irvin, Reggie Nelson, and Sean Smith.
This game will be a back and forth slug-fest between 2 of the leagues better teams and ultimately I have the Pats winning the game and facing the Raiders in a re-match in the AFC Championship game. I believe the Pats offense and their experience will be too much for the Raiders to handle on a neutral field in this match-up.
Prediction: Pats 27 / Raiders 24
Week 12 – Dolphins @ Patriots
Oddly enough these two rivals dont play one another until the later weeks of the season with the second match-up coming only two weeks later in week 14. With Tannehill going down on a non-contact knee injury and the phins' bringing in Jay Cutler, the Patriots game plan should really only be stopping Jay Ajayi and limiting Jarvins Landry on offense and special teams. Also, the O-line needs to protect Brady from any dirty plays lead by non other than, Ndamukong Suh.
Patriots should have no problem squishing the fish in either match-up…
Prediction: Patriots 31 / Dolphins 10
Week 13 – Patriots @ Bills
Another in-division rivalry that starts later in the season, the Bills always give the Patriots a little bit of a hard time. Tyrod Taylor has good days and bad days and this year I think both match-ups will be bad days for him seeing as how they got rid of his only weapon in Sammy Watkins, and also let Gilmore walk out the door and walk into Gillette Stadium. Another sleeper for the patriots who could emerge huge in this game is RB Mike Gillislee.
Look for Brady, Gronk, Cooks, Hogan, Edelman, Gillislee, Gilmore, Butler, McCourty, Hightower ALL TO EAT IN THIS GAME
Prediction: Patriots 27 / Bills 13
Week 14- Patriots @ Dolphins
Another repeat of the first match-up, this time in what figures to be nicer weather, the Patriots win this one but with a little more difficulty since it is in Miami which usually gives the Patriots some issues.
Prediction: Patriots 20 / Dolphins 14
Week 15 – Patriots @ Steelers 
In what use to be a fantastic match-up between Big Ben and Brady it looks like Big Ben's better days are behind him. The Steelers are ALWAYS a threat due to their offensive fire power lead by Antonio Brown and Le'veon Bell. This year will be a little different as the Steelers figure to have the talented / big-bodied WR back in Martavis Bryant who can always be a match-up nightmare due to his size and speed.
The Patriots offense should take complete control in this game seeing as how the Steelers don't have much of a pass rush or secondary to really keep them competitive with Brady and the boys. These games use to be close but for some reason I see that trend as a thing of the past. If the Patriots shut down Bell like they did in the AFC title game before his random injury, then I think the linebackers and secondary can shut down their TE's and WR's.
Prediction: Patriots 27 / Steelers 17
Week 16 – Bills @ Patriots 
Again, the Bills just don't have enough fire power or star power to compete with the patriots especially this late in the year during a playoff push and especially when its in Foxboro. Give credit to Bill's Mafia for always making the tailgating fun to watch though….another blow out…
Prediction: Patriots 31 / Bills 14
Week 17 – Jets @ Patriots
LOL – ENOUGH SAID
Prediction: Patriots 28 / Jets 3
Post Season Predictions:
AFC CHAMPIONSHIP –
Raiders @ Patriots
Patriots 24 / Raiders 17
SUPER BOWL –
Packers @ Patriots
Patriots 34 / Packers 24
OUTCOME:
Patriots go UNDEFEATED and WIN their 6th Super Bowl and TB12 is named MVP….. LETS GOOOOOO!!!!!