LESS THAN 100 DAYS TO KICKOFF
The countdown to the NFL season is officially on. We are now less than 100 days from the season opener. The 2018 season will kick off in Philadelphia with the SBLII Champions taking on the Atlanta Falcons. With the draft behind us and training camp just around the corner, predictions surrounding next season are flooding in.
The Patriots and their fans are no strangers to being favorites to win the Super Bowl, and this year is no different. Since the minute Super Bowl LII ended, before anyone even had a chance to sweep up the green and white confetti, predictions for next season began. Experts and fans love discussing who they think will hoist the Lombardi Trophy in 2019. No surprise here: the New England Patriots and Philadelphia Eagles were two teams in the conversation almost every time. As the season gets closer, players get traded, and OTA reports come out, fans get a better feel for who they could see winning it all. It's been a few months since early predictions were made, but the latest SBLIII odds are still weighing in the Patriots favor.
According to ESPN's Football Power Index the Patriots, Steelers and Eagles are the top three favorites next season.
Today is exactly 100 days until the start of the 2018 NFL season.

According to ESPN's Football Power Index, the Patriots have the best chance to win Super Bowl LIII. pic.twitter.com/xbGHGjysZ6

— ESPN Stats & Info (@ESPNStatsInfo) May 29, 2018
IGNORING THE NOISE
The offseason has been anything but quiet for Bill Belichick and company with drama circulating players, coaches and team chemistry. Uncertainties like Rob Gronkowski flirting with the idea of retiring, and Brady not officially stating that he will return have Patriots fans buzzing. New England fans tend to "Ignore the noise" as Belichick would say, but it always helps to know, despite the drama, their team still sits atop the NFL.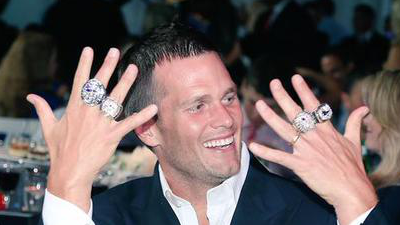 Super Bowl LIII is set for February 3, 2019 at the Mercedes-Benz Stadium in Atlanta, Georgia. Who will be there? For now, that's up for debate.